Here are some family travel tips for packing, safety, car travel and more! Use these tips to help you plan the vacation of your dreams!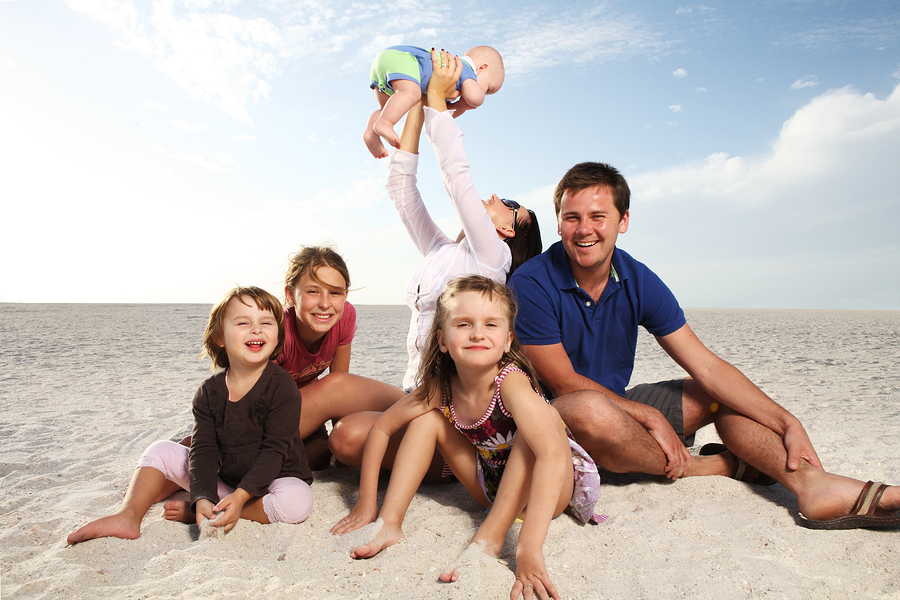 I cannot take credit for this particular edition! My sister-in-law is a wealth of information and ideas. She has raised four boys and I truly think they've done it all. From long car trips several times a year to a summer in Italy, birthday parties, major scouts and school projects, volunteer work, neighborhood barbecues…she even home schooled for a couple of years to help her son with dyslexia. I tell you all of this to assure you that the ideas are tried, tested and really work!
So, with summer vacations fast approaching, here we go:
Packing
Check to see if you will have access to laundry facilities, if so, cut your packing down to 3-4 days worth of clothing for each person, take a container of detergent (check FAA regulations for proper packing if you are flying) or plan to buy one when you arrive!

For EACH PERSON, pack outfits for each day in 1 gallon Ziploc bags (underwear, socks, shorts, shirt) label with day of week or "Day 1". When the clothes are dirty, put them back in the bag, squeeze out all the air and mark out the name/day so you know they are dirty! This saves space and time trying to pick out clothes!

Always bring quarters, snacks and water in your carry-

on

or in an easy to grab bag that will go with you everywhere. This will save your money and your sanity if you get stuck somewhere – which you will (especially if you have screaming, tired, hungry kids)!

Get a small backpack for each child to keep their special souvenirs and treats in! DO NOT put their names on them (simply make sure they are different colors or styles that each child can easily identify, or add initials only).

For Parents' bags and information to have at hand – always keep copies of each family members passports (or recent photos) with key information on the back (name, DOB, ht/wt, insurance information and, if traveling overseas, English speaking doctor and US Embassy #'s). Have quick first aid supplies available (if you're going to the beach keep a bit of vinegar in case of jelly-fish stings and baby powder to get sand off quickly).
Safety
In addition to the items suggested above, take a photos of your kids each day before you head out. You will have a record of exactly what they are wearing for the day on your camera in the event that anything happens to them.

Put important information on an index card (your name, contact information), laminate and whole punch, put it on a string or strap and place it under their clothing.

Be sure your children know where you are staying and have enough cash to get them back to the hotel.
Tips for Car Travel
If you are traveling with little babies, be sure to drive at night as much as is possible. We have found this will save all of us some crying!

Plan several breaks during normal waking hours (map out your trip ahead of time and find parks or malls to stop at so the kids can release some energy)!

Bring a bag of toys the kids

may

not have seen before or that are saved just for long car trips.

Keep plenty of snacks, drinks and other essentials right at hand.

If you are amenable to it, a DVD player will entertain the kids for at least 30

mins

…or longer if they are older!

If you are traveling with your spouse or another adult (or older child) bring books for the little ones and have someone read to them. If it works at home it should work in the car, right?
Fun Stuff and Making Memories
Give each child a disposable camera and let them take their own photos

Give each child a notebook or journal, pen and glue stick…see what they think is important – it will surely amaze you!

Buy postcards and mail them home to your children with memories of what you did at each location! We did this on a trip to Washington D.C. when our son was a baby (we know he'll never remember it!). It's great to read the

postcards (they have a photo, a memory of what we did, a personal note and a date)!

DO NOT make your children pose in front of every site you visit. Catch the candid moments of them and things going on around you. They will likely end up being some of your favorites!
Keep tabs on all the hottest deals by subscribing to our FREE daily newsletter and follow us on Facebook! This post may contain affiliate links.