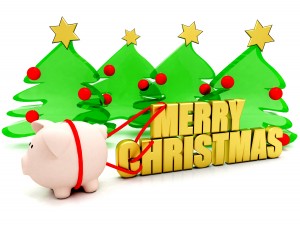 Welcome back to Becentsable's Holiday Boot Camp!
Have you checked out any of the Daily Deal Sites yet?  These sites are popping up everywhere!  I have been using them to save on everything from having my hair done, buying clothes and even dining out.  But, my favorite way to save using these sites is to purchase gifts!
Daily Deal Sites are a fabulous way to buy really nice gifts while still maintaining your budget.  They also save time!  By shopping online, you never have to leave your house.  It also eliminates the stress of having to shop with little ones.
These sites offer unbeatable prices through the power of group buying.  Each day or so, they feature an awesome deal on the best products and services; including attractions, dining and shopping.  By promising the business a minimum number of customers, these sites can work discounts you will not find anywhere else.
Here are a few things to consider….
Most deals only last a day or two, so you will have to act quickly.
You typically have to wait a few days before you can use your voucher.
Some sites have a minimum number of people purchasing the deal, so it must reach this minimum for the deal to be offered.  (You are not charged if the deal does not get offered.  However, I have yet to see a deal not go through.)
Online deals are valid for anyone; it does not matter where you live.
Before you start shopping, you will want to make sure you understand the terms and conditions of the deal site.  Each site sets their own policies.  Here are a few guidelines when shopping a new site….
Is there a limit on the number of vouchers you can purchase?
Does the company have a minimum purchase requirement?
Can the voucher be applied to shipping and/or tax charges?
When do you make your payment?
Does the voucher expire?
Most sites have a limit on the number of vouchers you can purchase for each deal.  However, the majority will allow you to purchase vouchers as gifts for other people.  Typically, you have the option of the putting the voucher in someone else's name.  Then, you can either email the voucher or print it out yourself.  Most vouchers do not include the price you paid, so they make great gifts.  I prefer to purchase the items myself and then give out as gifts.  It seems more personal.  You can find a gift for anyone on your list!  I have found coffee and tea, candles, clothing, toys, jewelry and even electronics.
I try and post all of the hottest daily deals, so you will want to make sure you visit becentsable.net on a daily basis!  You can also subscribe to our daily newsletter or follow us on Facebook to keep tabs on all of the deals.
Here are some of my favorite sites….
·         Groupon
·         Eversave
·         Ideeli
·         Jasmere
·         Zulily
As you can tell, I am a big fan of saving money on these daily deal sites.  Not only do I use them to purchase gifts, I am also using them to save on our other holiday expenses.  I purchased a voucher to a "fancy" restaurant at a 50% savings so my husband and I could go on our traditional holiday date night of dinner and looking at holiday lights.  I also purchased a voucher to a local store which carries ornaments.  We have a tradition each year of letting our girls pick out a new ornament for our tree.  Lastly, I purchased a voucher for some special coffee, tea and treats to serve to holiday guests.