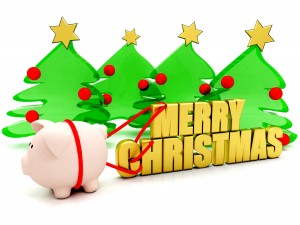 Welcome back to Becentsable's Holiday Boot Camp!
Magazine subscriptions are one of my favorite gifts to give for the holidays. Giving a loved one a subscription to their favorite magazine is easy and budget friendly.  They also make a great gift because you can find a subscription for anyone on your shopping list, including those who tend to be hard to shop for normally.
My favorite places to find magazine deals are Best Deal Magazines and Amazon. You can often find full year subscriptions for less than $4.00!  I will be posting the hottest subscription offers.  Be sure to check becentsable.net each day.  Typically, the hot magazine deals only last for one day!
Here are some great ideas to help you start thinking of who you can get a subscription for this year.
Parents would love to receive subscriptions to Family Fun, Parent and Parents & Child.
Women love Family Circle, Women's Day, Good Housekeeping and Redbook.
Men would appreciate Car and Driver, Golf Illustrated and Sporting News.
Kids would go crazy over subscriptions to Disney Princess, Preschool Friends, Tinker Bell, Thomas & Friends and Zoobies.
Teenagers are all about Girl's Life, Seventeen and Popstar.
Your frugal friends will truly appreciate All You and Shopsmart.
The health nuts in your life will be all over Oxygen, Fitness and Shape.
And, the amateur chefs will think you are the greatest with a subscription to Everyday Food, Healthy Cooking and Everyday with Rachel Ray.
Giving a loved one a magazine subscription for the holidays is great way to keep on giving throughout the entire year.  Every time they receive a new magazine, they will think of your thoughtfulness!