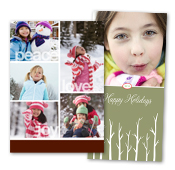 If you are a new SeeHere customer you can get 25 free 4X8 Photo Cards (shipping is about $4.99).
Sign up at SeeHere
Create your 4X8 photo card (get 25 cards)
Use the code 25cards at checkout
I have another deal you can get if you are already a SeeHere customer or you need more than 25 photo cards. You can get 60 photo cards for 50% off and get free shipping. You will end up paying around $14.70 for 60 cards!
Go to SeeHere
Create your 4X8 photo card (get 60 cards)
Use the code cards-39
Thanks, Passion for Savings