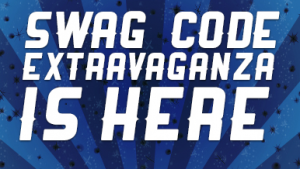 Today (1/22) you have the opportunity to earn up to 65 Swag Bucks just through Swag Codes alone! Throughout the day they will release Swag Codes through various parts of their site.
What is a Swag Code?
"Swag Codes are strings of text that you can apply for instant Swag Bucks.  Swag Codes can appear anywhere, and at any time, throughout the Swag Bucks network.  Sometimes, they LoOkl1keTh1s.  Sometimes, they LookLikeThiso32943xx.  And sometimes, they might even LookLikeThis.  Each code is worth a certain amount of Swag Bucks, and you can redeem these by entering the EXACT string of text (it is case sensitive) in the "Gimme" box on the Swagbucks homepage"
Swagbucks is a search engine that awards you with Swag Bucks. You can use these Swag Bucks to get prizes or gift cards.  If you are new to Swagbucks you can learn more here!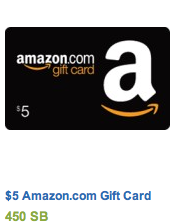 Keep tabs on all the hottest deals by subscribing to our FREE daily newsletter and follow us on Facebook! Looking for more coupons? Check out our Coupon Database or visit Coupons.com, Red Plum and Coupon Network! This post may contain affiliate links.