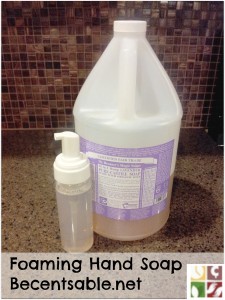 I love making homemade foaming hand soap! It is super quick to make, eco-friendly and only cost me about $.05 a bottle to make!
Tip: I buy the gallon size Castile Soap on Amazon
!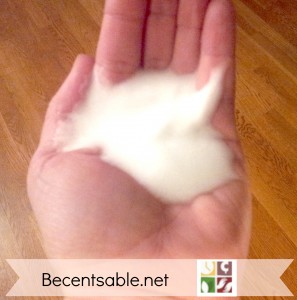 Homemade Foaming Hand Soap:
2-3 tsp. Liquid Castile Soap
Water
Foam Dispenser
Add two to three teaspoons of liquid castile soap (e.g. Dr. Bronner's) in a foam dispenser.
Fill with water.
Shake to mix thoroughly.
Make sure to also check out:
Pin It and Follow Me!