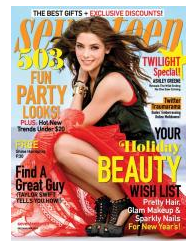 Today only (3/7), subscribe to Seventeen Magazine for just $4.50/year (54% off). Use the coupon code CENTSABLE at checkout.
Seventeen is the magazine subscription every teenage girl wants. Every issue is filled with the hottest styles and beauty tips, advice on how to handle guys and friends, and has exciting features like quizzes, music, trends, and guides for choosing the right college and career. If teens love it, you'll find it in Seventeen.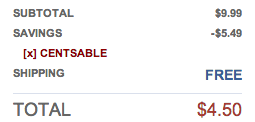 Keep tabs on all the hottest deals by subscribing to our FREE daily newsletter and follow us on Facebook! Looking for more coupons? Check out our Coupon Database or visit Coupons.com, Red Plum and Coupon Network! This post may contain affiliate links.