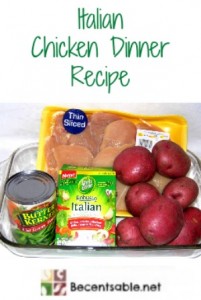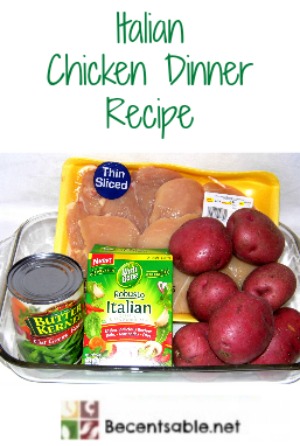 Easy Recipe: Italian Chicken Recipe
I have a new easy recipe for you to try! This chicken recipe is quick, easy and delicious.
Pin It and Follow Me!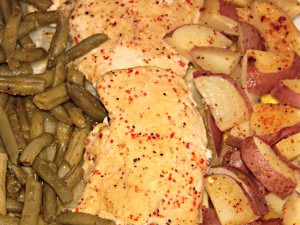 Italian Chicken Dinner Recipe
Ingredients
4 Chicken Breasts
3 Cups New Potatoes
1 Can Green Beans
1 Pack Italian Dressing Mix
Butter
Instructions
Preheat oven to 350
Arrange chicken in the middle and surround by green beans and potatoes
Sprinkle with dressing mix
Cover with melted butter
Cook for 45 min.
http://www.becentsable.net/2013/04/italian-chicken-dinner-recipe.html/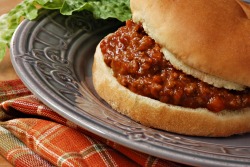 Have you ever made homemade Crock Pot Sloppy Joes? This recipe is quick and kid-friendly! These Sloppy Joes are way better than the stuff from the can!
Follow me on Facebook and  Pinterest and subscribe to my FREE daily newsletter!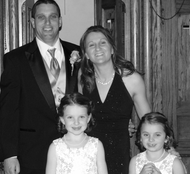 Chrissy is a stay-at-home mom with two girls from Missouri. Chrissy has helped thousands of subscribers save money without giving up "extras" like travel and entertainment. She shows how anyone can save thousands of dollars on cleaning supplies, toys, travel, groceries and more.