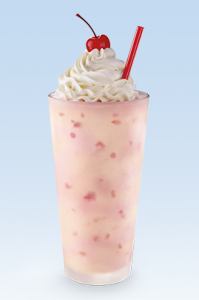 Have you tried any of the 25 unique shake flavors at Sonic? They have some wacky shake combinations like Peanut Butter & Bacon and OREO Cheesecake! My family prefers the classic flavors like Chocolate-Covered Strawberry, Strawberry Banana and the Peanut Butter Shake. These shakes are a perfect treat on a hot summer day and Sonic shakes are half price after 8 p.m. all summer long!
Giveaway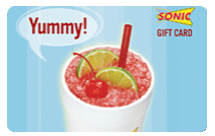 I am excited to giveaway a Sonic Gift Package (a $65 value)!
$15 Sonic Gift Card
Beach Tote
Beach Towel
Sunglasses
Beach Ball
Required Entry:
This giveaway will be closed on 8/9 and the winner will be announced on 8/10. This giveaway is sponsored by Sonic as well as some of the information in the post.
Keep tabs on all the hottest deals by subscribing to our FREE daily newsletter and follow us on Facebook! This post may contain affiliate links.
SHARE THIS DEAL WITH YOUR FRIENDS!