Here are some healthy Easter treats! These recipes and ideas are fun to make and easy Easter treats that will be loved by all ages.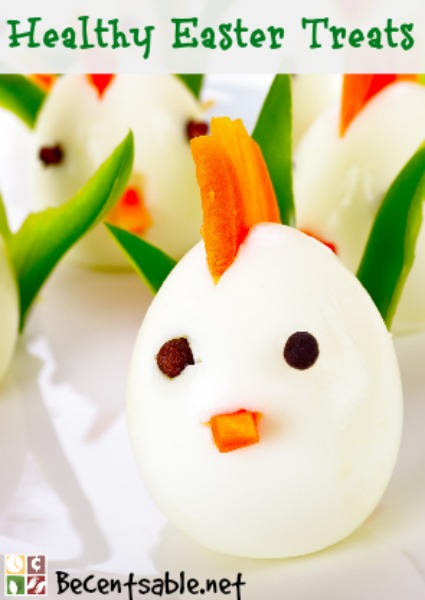 Healthy Easter Treats:
Take a hard boiled egg and design some cute little chicks! Use peppers, bacon, raisins, carrots or whatever you have on hand! This would be a great project to let your kids help with. There are so many ways to turn hard boiled eggs into healthy Easter treats.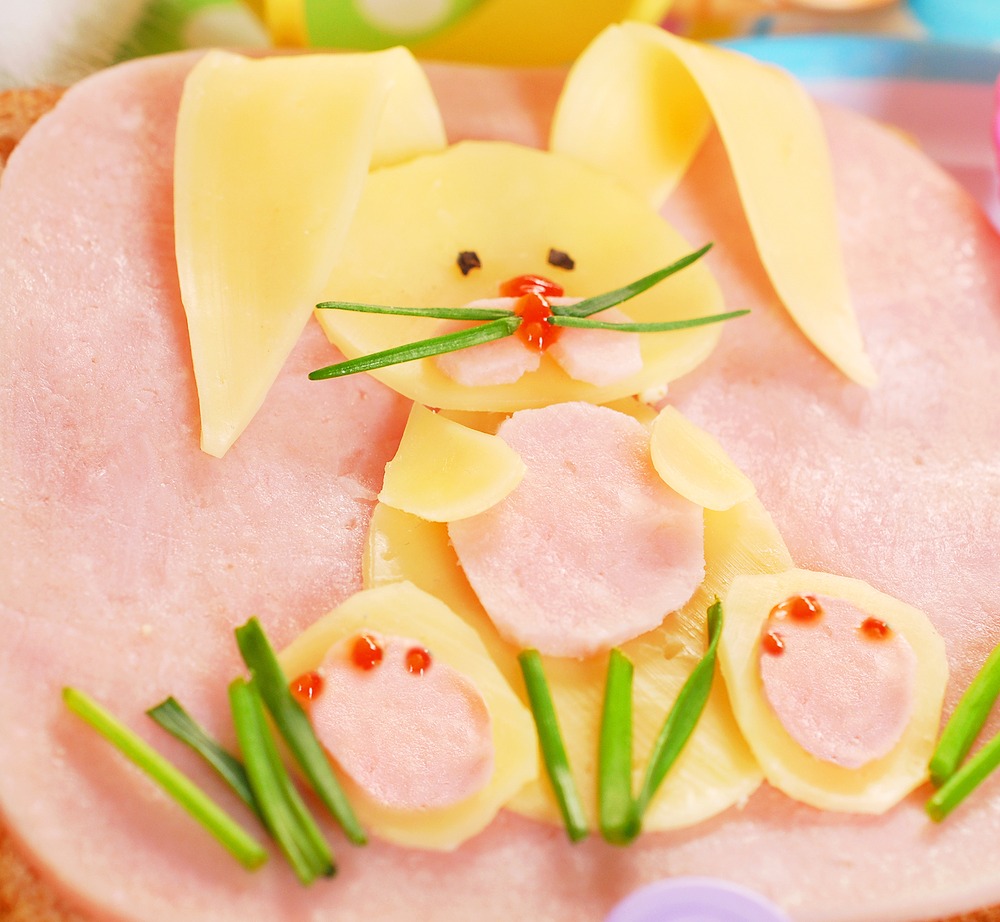 How cute is this bunny sandwich? These can be made with just ham, cheese and chives.
Here are some more healthy Easter Recipes: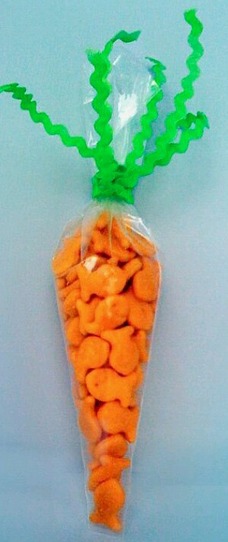 Easy Easter Treats:
Goldfish Carrots are easy Easter treats to make! If you got a plastic bag and some goldfish, try making these Goldfish Carrots. My kids were impressed with this simple idea.
Here are some more easy Easter treats: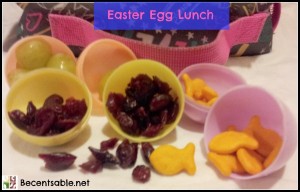 Check out this Easter lunch idea for kids. Head over here to find out how I made an Easter Egg Lunch that was a big hit in the school cafeteria.
Don't forget about breakfast! Make an Easter themed breakfast with these bunny pancakes and your kids are sure to love you!
Check out my Easter ideas on Pinterest. Find Easter Crafts, Recipes And More!
Follow me on Facebook and Pinterest and subscribe to my FREE daily newsletter!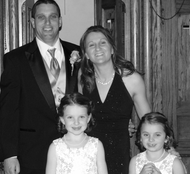 Chrissy is a stay-at-home mom with two girls from Missouri. Chrissy has helped thousands of subscribers save money without giving up "extras" like travel and entertainment. She shows how anyone can save thousands of dollars on cleaning supplies, toys, travel, groceries and more.