We have some Disney Cruise tips to help you save money on your next cruise! Use these Disney Cruise secrets to plan the vacation of your dreams.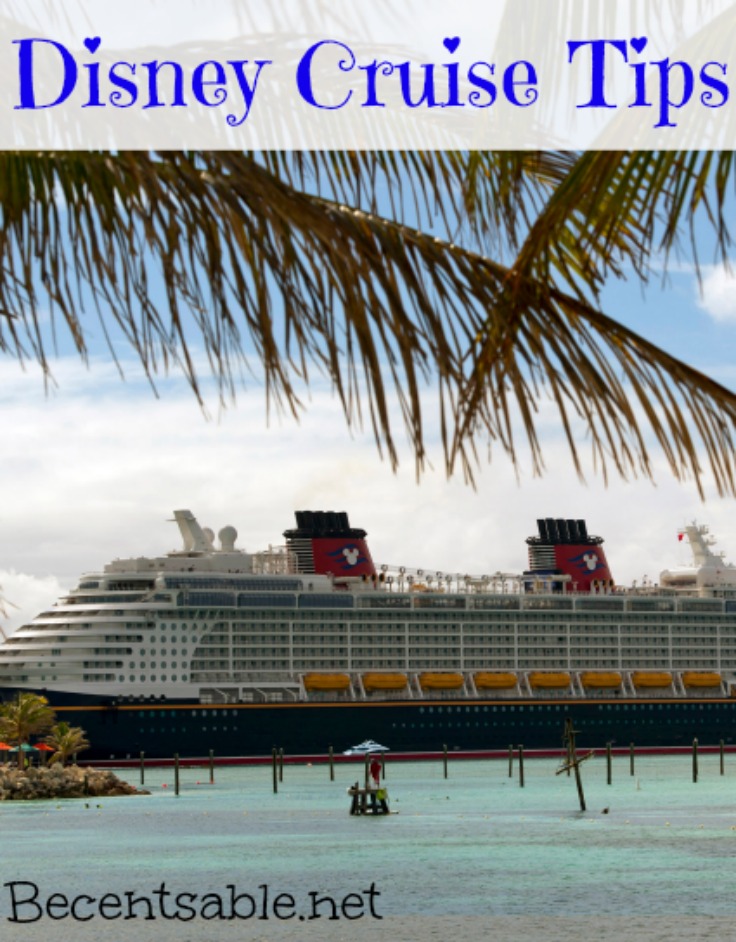 Disney Cruise Tips:
Move your vacation:
Don't plan your cruise for major holidays or summer break. If you can't travel in low season, try moving your vacation a few weeks and see if you see a price difference. We moved our cruise up 4 weeks and saved $1400!
Book an inside cabin:
The cheapest rooms are the inside cabins. We found that we were only in our room to change and sleep! If you would like a nicer room, book an inside cabin and try to upgrade right before you board because you can get a discount if they have rooms available.
Don't wait:
Disney cruise prices raise as you get closer to your cruise date. Plus, the cheaper inside cabins are limited and go very quick! One exception to this rule is waiting until the very last minute to see if you can get a deal on unsold cabins, this is very risky and unreliable.
BYOB:
Did you know you can bring your own alcoholic drinks on board? Drinks are a pretty penny and can add up. Make a stop at the store before you board to save big. Make sure to pack your drinks in your carry on bags when you check in.
Get FREE souvenirs:
Bring a pillow case from home and have the characters sign it for FREE! Just drop it off the first day at guest services and pick it up before you leave.
Look before you book:
Don't assume the Disney Cruise Line is the only option when it comes to booking excursions. You can save money by doing a little research before you go and look for cheaper excursions. Many times you can have the same experience with an outside company. Make sure to check out the company and read reviews before you book!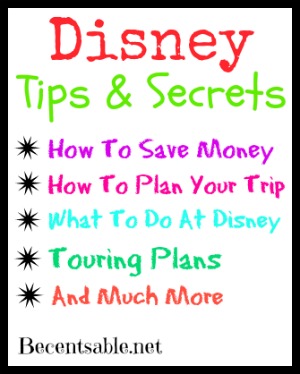 Are you dreaming of a Disney Vacation? Here are some great articles with tons of Disney tips and secrets to help you plan your dream Disney vacation and stay on budget!
Keep tabs on all the hottest deals by subscribing to our FREE daily newsletter and follow us on Facebook! This post may contain affiliate links.