Spring is finally here! Use these Spring cleaning tips to help you get your house ready. Don't forget to use some homemade cleaners to save money and be green. Try making some All-Purpose cleaner, Homemade Foaming Hand Soap, Homemade Soft Scrub and Homemade Air Freshener.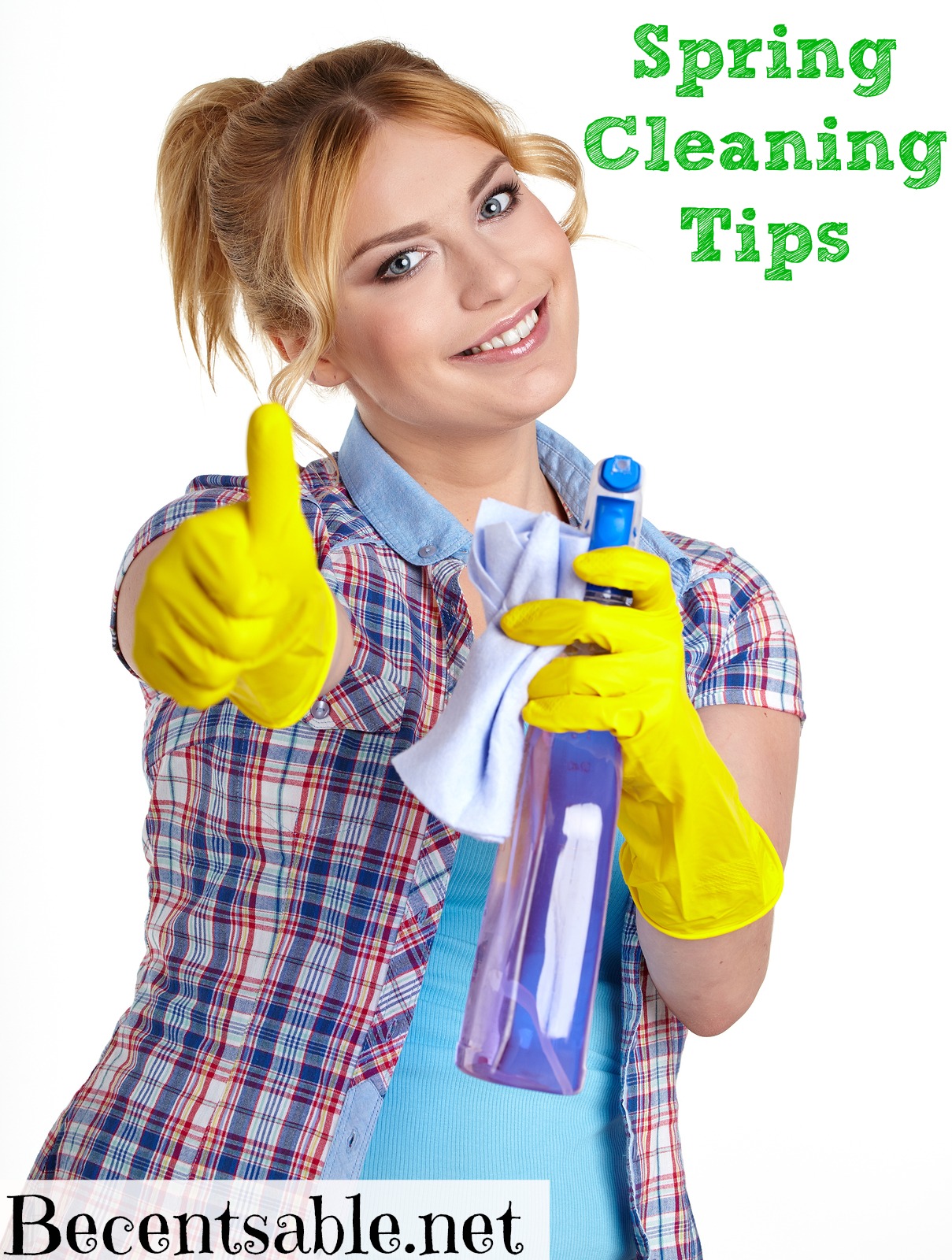 Pin It and Follow Me!
Spring Cleaning Tips:
Here is a very helpful printable spring cleaning checklist from the Martha Stewart Living website.
Mix up some batches of some homemade cleaners posted here. When I first began to contemplate green cleaning I was overwhelmed by the thought of making my own cleaning products, but it's actually quite simple. In addition, they work really well!
Grab three boxes and write "Donate," "Sale," and "Recycle" on each.  Let your kids do some decorating! Little ones can use crayons or stickers and have a great time. Take these boxes with you as you clean!
Real Simple magazine has a guide on their website called How to Recycle Anything.
Start in a room and don't leave the room! Make a pile of things that need to put away in other rooms and distribute them after the room is finished.  Stay on track and focused.
Once your finished take your donation box straight out to the car, so you can deliver this next time you travel out.
Don't throw it in the trash! You would be amazed at how many people want the stuff you don't need anymore, so post your clutter and let it bless someone else's home. The last thing you want to do is contribute more waste to the landfill, especially when what you might be throwing out is not waste at all but simply an unwanted item in your house.

Freecycle– Freecycle is a system of yahoo groups. Members join a local group so all items posted are within easy driving distance. Unwanted items are posted to the group message board and members respond via email with interest and to arrange a pick up time. There is no fee to join or to post. Through Freecycle, we have passed along several unwanted household goods that would have otherwise ended up in the dump. We've been surprised at how quickly we've been able to pass along many items using Freecycle that were useless to us.
 Craigslist-Craiglist is also a free service. You can post unwanted items in the free or the for sale sections. Craigslist is the most popular swap site, and it's also divided by region so there aren't any shipping costs involved. We've had a lot of success using Craigslist to buy, sell and give items away.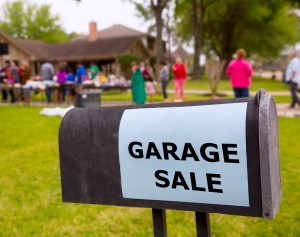 Turn your Spring cleaning into a money maker and have a garage sale. Check out these garage sale tips to help you have a successful sale! I will show you how to have a garage sale that makes money with less work.
Make sure to also check out:
Pin It and Follow Me!