You just have to try these homemade dryer sheets! These diy dryer sheets will save you money and are eco-friendly. You can make your own dryer sheets out of sponges, towels, coffee filters and more. Use these with our Homemade Fabric Softener.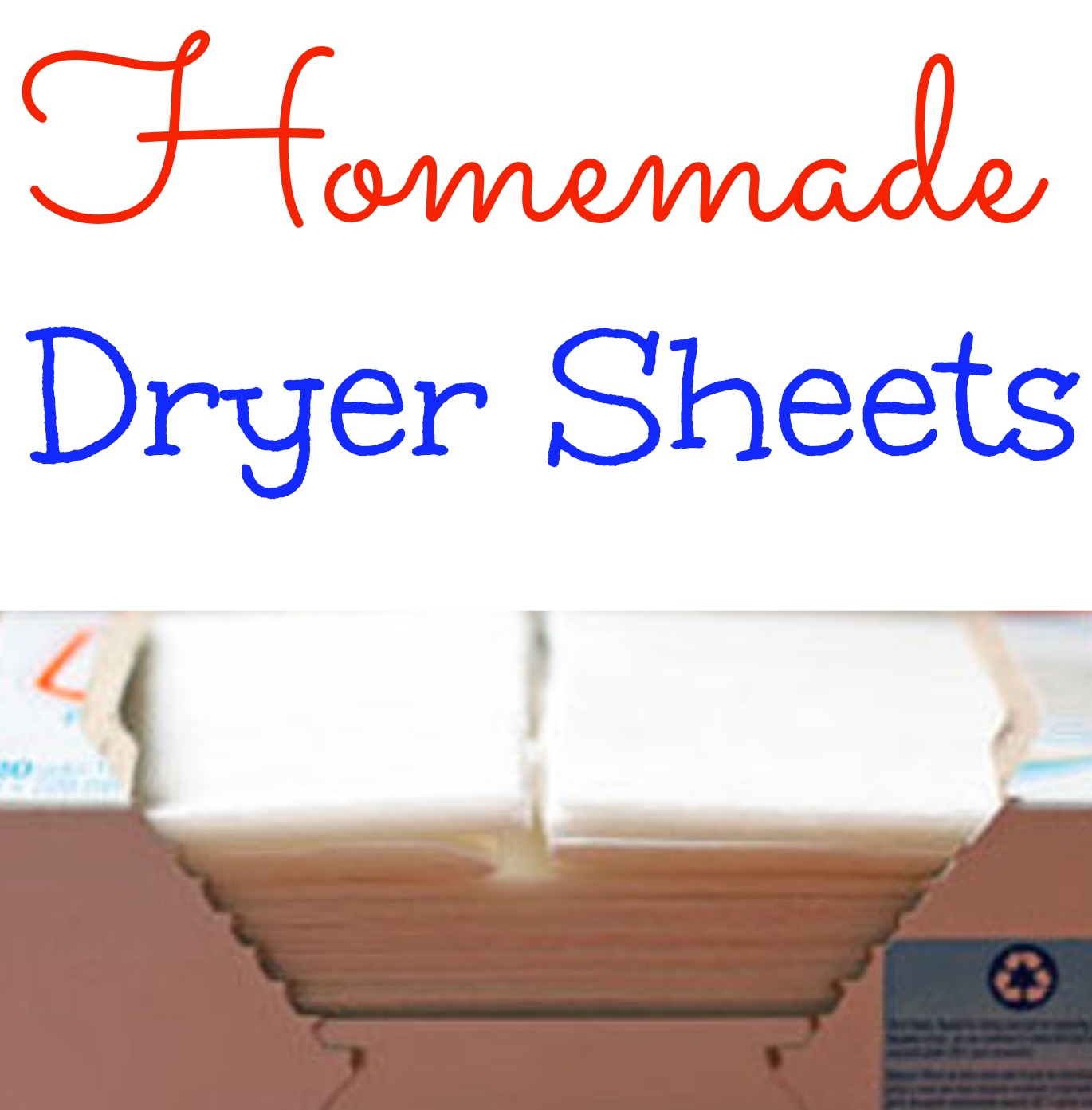 Homemade Dryer Sheets:
1. Homemade Dryer Sheets From Coffee Filters: Head over here to learn how to make homemade dryer sheets from coffee filters. 
2. Homemade Sponge Dryer Sheets: All you need to make this recipe is one cup of your favorite liquid fabric softener, 2 cups of water, 4 sponges and a resealable container.
3. Make Dryer Sheets From Old Shirts: Reuse some old shirts or sheets to make your own dryer sheets. This dyi project only takes  5 minutes and makes your clothes smell so fresh and clean.
4. Homemade Reusable Dryer Sheets From Towels: All you need to make homemade reusable dryer sheets is your favorite fabric softener and a few hand towels.
Tip: Each towel will last about 10 times.
5. Dryer Sheets From Fabric Squares: Do you have some extra fabric? Cut up your fabric in small squares to make reusable dryer sheets. Find out more here.
6. Essential Oils And A Sock: This is a perfect way to reuse old socks.  Take one sock and roll it it up from the toe like a jelly roll; at the end, turn the cuff over the roll so that it holds the roll in place. Then, add essential oils and let it soak into the sock.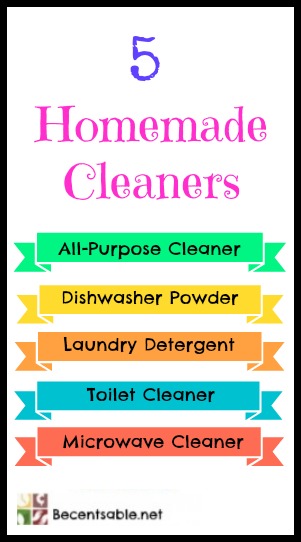 Be sure to check out our 5 Homemade Cleaners for All-Purpose, Dishwasher, Laundry Detergent, Toilet Cleaner and Microwave Cleaner.
Follow me on Pinterest and subscribe to my FREE daily newsletter!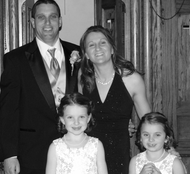 Chrissy is a stay-at-home mom with two girls from Missouri. Chrissy has helped thousands of subscribers save money without giving up "extras" like travel and entertainment. She shows how anyone can save thousands of dollars on cleaning supplies, toys, travel, groceries and more.