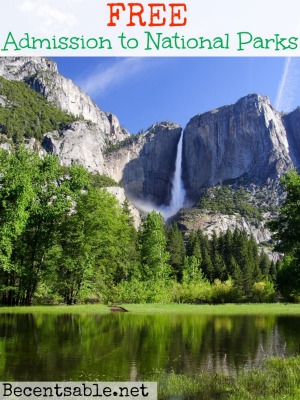 Every Kid in a Park Pass
Do you have a 4th grader this year? If so, your family can get a Free National Parks Pass! The Every Kid in a Park Pass will give you free access to national parks, national forests, national wildlife refuges, and more! Head over here to get your FREE pass.
Beginning September 1st for all fourth grade students and their family.
Good for the 2015-2016 school year (until August 31, 2016).
Print your pass and bring it with you when you visit.
Electronic copies aren't accepted.
Your pass has a unique code.
Follow me on Facebook and Pinterest and subscribe to my FREE daily newsletter!