Do you know how to organize a coupon binder? The biggest hurdle to coupon use is the time it takes to organize them. Here is a simple way to organize your coupons that will save you time and energy.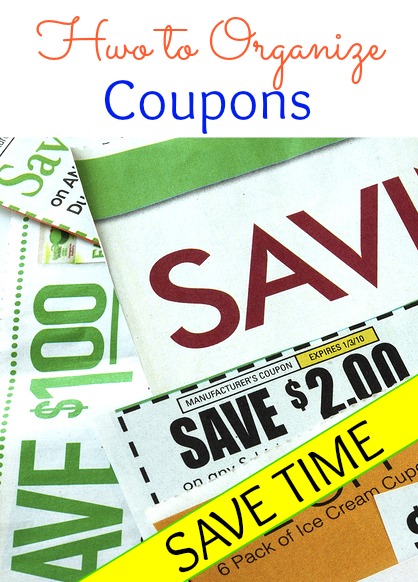 How To Organize A Coupon Binder:
To begin using this system, you simply remove the inserts from the newspaper and file them inside page protectors in a three ring binder or expandable file. Label them with the type (Smart Source, Procter & Gamble or General Mills) and date of issue. You can find the name and date on the binding of the insert.
Get your paper on Sunday morning.
Remove the coupon inserts.
Put them in a file folder.
Label the folder (i.e. "Smart Source 1/6" or "SS 1/6").
Tip: You can also include an index card to note any coupons you removed, so you can easily see what you have already used.
With this coupon filing system, you only cut out the coupons you are going to use the day you go to the store. When we plan our trips we make an index card of all the coupons we need and then before we go shopping we remove only the coupons we will use that day. This should only take about five minutes to complete.
When you go to Becentsable.net, and many other frugal sites, you will see all the coupons are identified in the same manner. When you see "8/1 P&G" noted beside a coupon offer, you will know to take out the insert labeled 8/1 from the Procter & Gamble insert to find your coupon.
Keep tabs on all the hottest deals by subscribing to our FREE daily newsletter and follow us on Facebook! This post may contain affiliate links.