I just heard that Coldwater Creek is going out of business! Make sure to check out this important information if you have any Coldwater Creek Groupons, coupons, rewards, gift cards or credit cards.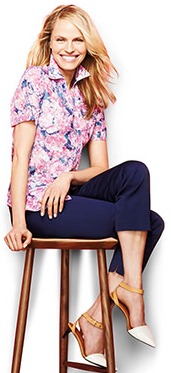 Coldwater Creek Going Out Of Business:
On April 11, 2014, Coldwater Creek filed for bankruptcy. Right now they have a buy one get one 50% off sale, but I am sure we will be finding some good deals soon. If you are a Coldwater Creek shopper, here is some important information that I found on their website.
Coldwater Creek's stores and website are currently open for business and we remain committed to serving you.
Coldwater Creek will be conducting going-out-of-business sales at a later date.
They will continue to accept valid returns and price adjustments under our current policy through May 7, 2014. However, they will not issue cash refunds beginning Friday April 11, 2014 through Monday April 14, 2014.
They will continue to honor the redemption of any coupons, certificates and merchandise credits with a valid expiration date through May 7, 2014.
They will continue to honor gift cards in our stores and on our website. However effective April 11, 2014 they will no longer be for sale.
Coldwater Creek credit cards may continue to be used as tender, however the future earned benefits of these programs has been suspended.
Effective April 11, 2014, we have suspended our Rewards loyalty program.
All future benefits of the program, regardless of level achieved, will cease. We will continue to honor any coupons or certificates previously earned with a valid redemption date, until further notice.
We will no longer accept Groupon coupons. Please contact Groupon directly for resolution.
If you have a Groupon to Coldwater Creek you will need to contact Groupon to get your money back. I have returned things on Groupon and they are quick and easy to work with! Contact Groupon here to get your return.