Have you ever made homemade Crock Pot Sloppy Joes? This recipe is quick and kid-friendly! These Sloppy Joes are way better than the stuff from the can!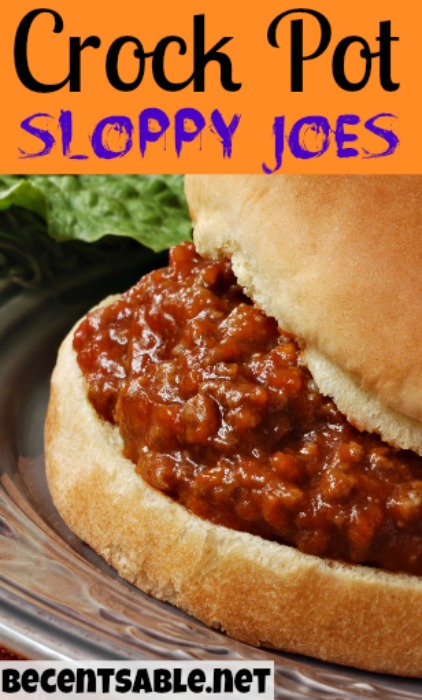 Ingredients
1 lb. ground beef or turkey
8 oz tomato sauce
1/4 cup brown sugar
1 cup BBQ sauce
1/2 cup ketchup
1/2 cup water
2 Tbsp cider vinegar
2 Tbsp mustard
Instructions
Brown ground beef or turkey until cooked and drain.
Place beef or turkey in the crock pot and add all remaining ingredients.
Stir well.
Cook on low for 4-6 hours.
http://www.becentsable.net/2014/02/crock-pot-sloppy-joes.html/
This recipe is perfect for a night when you need dinner ready when you walk in the door!
Tip: I used sweet BBQ sauce in my recipe but you can add a different flavor by switching up the type of BBQ sauce you use!
{ 0 comments }