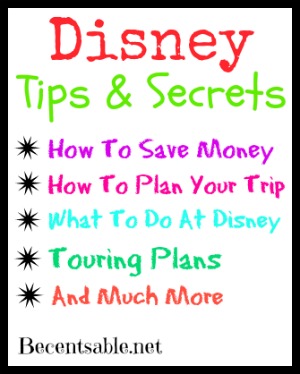 Disney Tips: Save Money And Time At Disney World
Are you dreaming of a Disney Vacation? Here are some great articles with tons of Disney tips and secrets to help you plan your dream Disney vacation and stay on budget!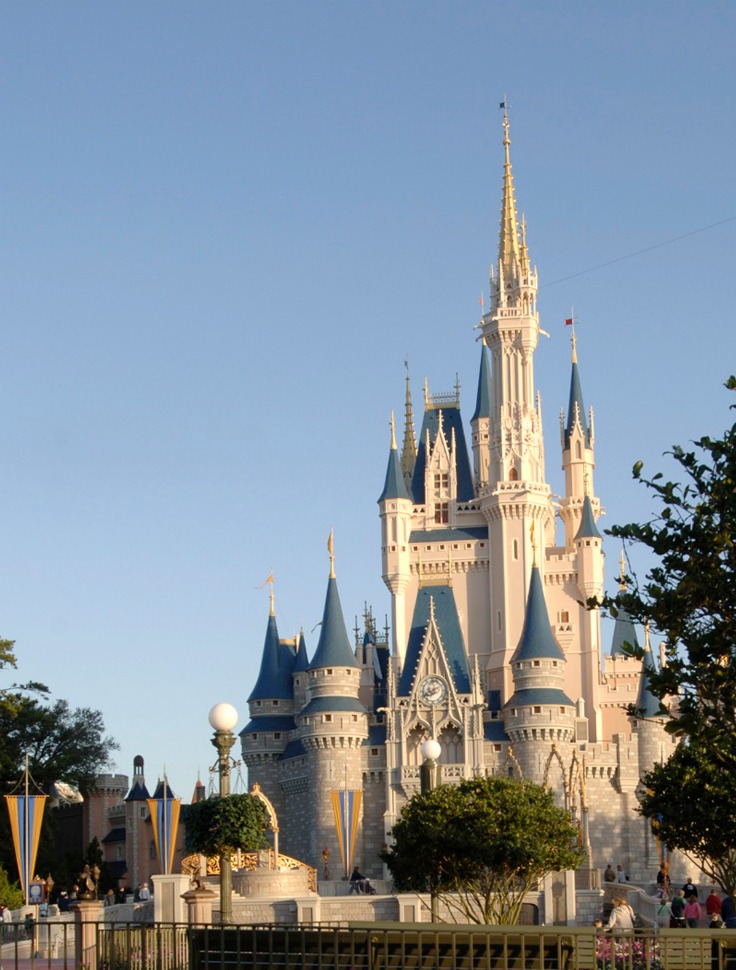 Disney World Secrets: Disney Tips To Save Money – We recently went to Disney World for 9 days on a family vacation for only $1438 (hotel, plane, rental car, and park tickets). That is just $359 per person for 9 days! I have outlined in this article some Disney Tips and Secrets that we used to have a wonderful vacation on a budget!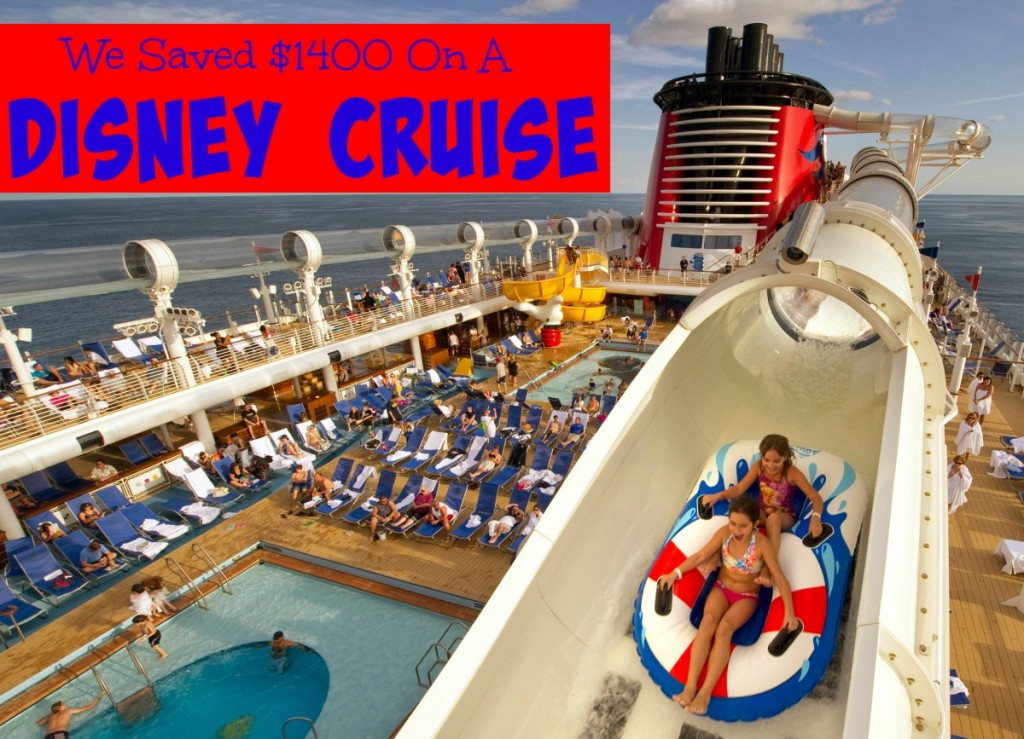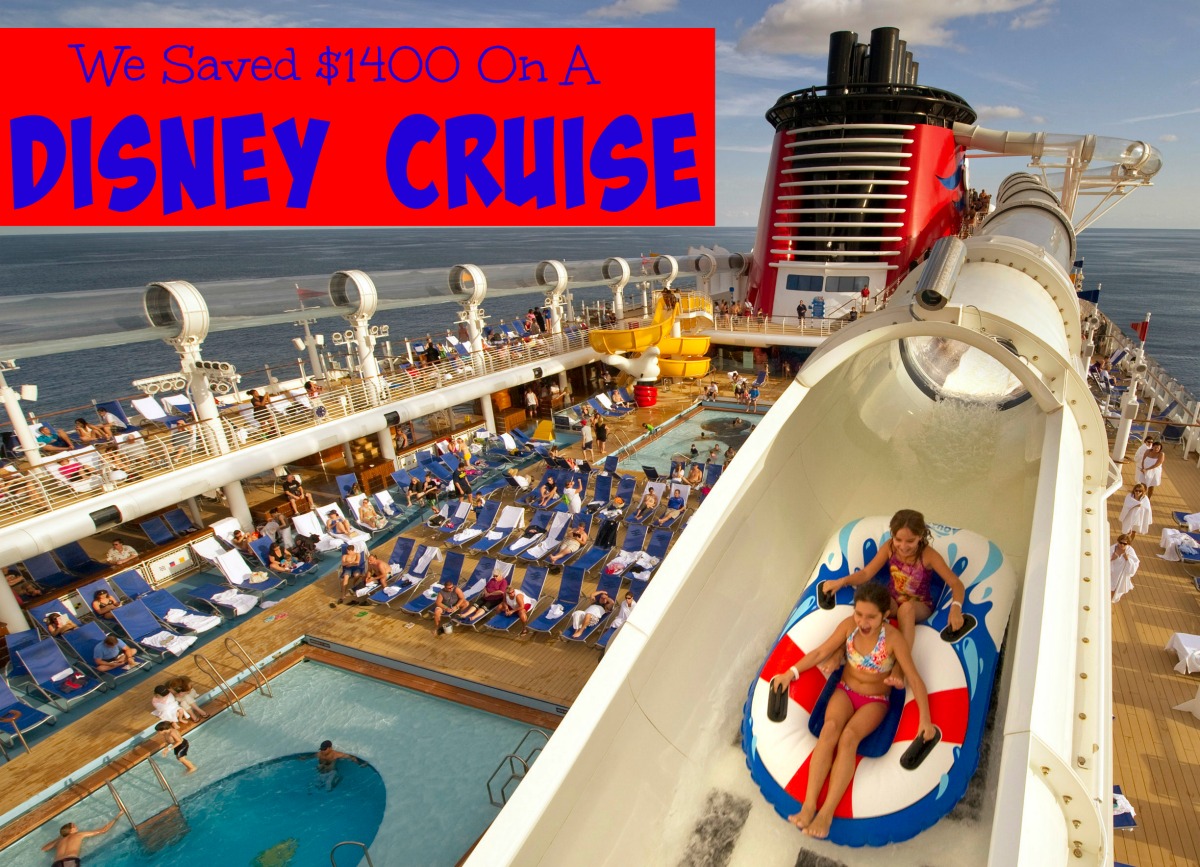 How to Save Money on a Disney Cruise Line – Our Disney Cruise was the best family vacation that we have taken. It was a priceless vacation…I take that back you can put a price on it, a very high price! I was in sticker shock when I first checked out the Disney Cruise Line, but with lots of research I found tips to help us save money on a Disney Cruise.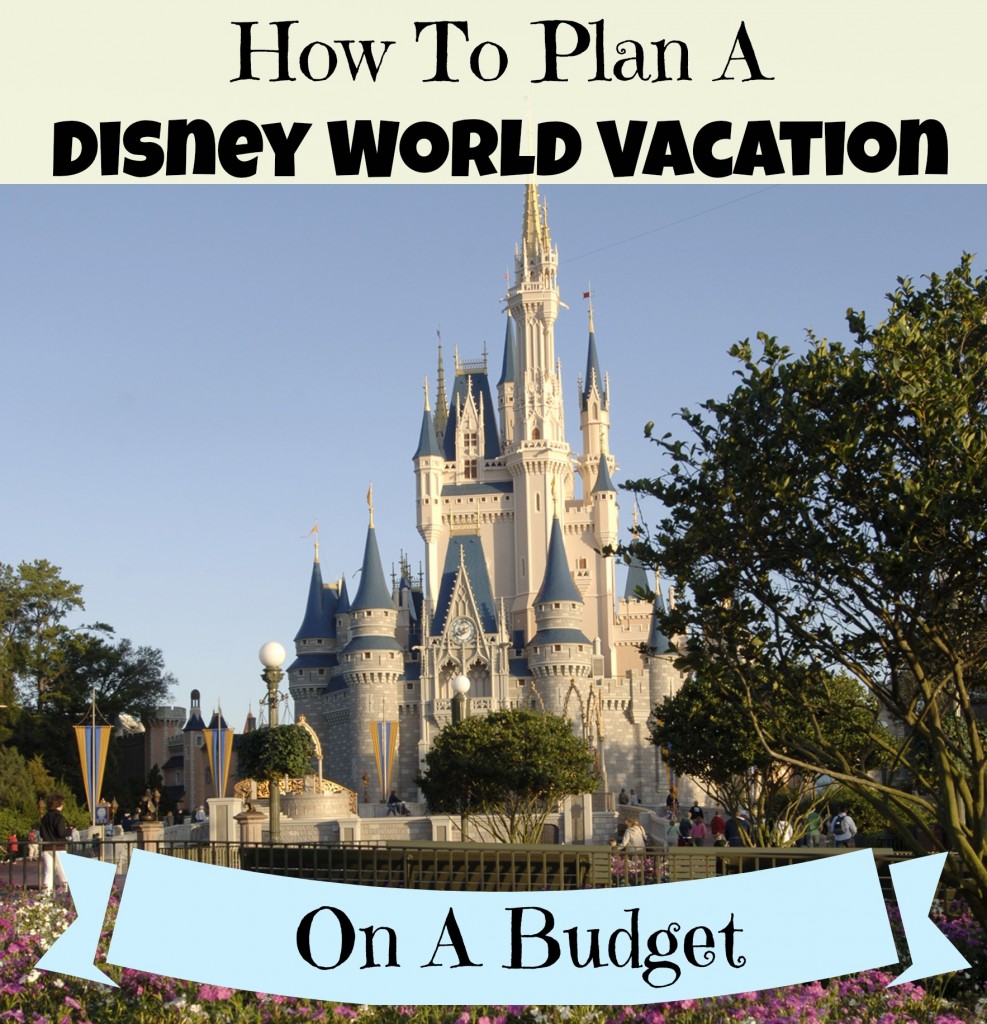 Disney World Tips: How To Save Money – Last week I posted A Disney World Vacation on a Budget, an article about how we went to Disney World for 9 days on a family vacation for only $1438 (hotel, plane, rental car, and park tickets), and I got tons of emails with questions. Most people wanted to know how to get started planning, so here are a few Disney tips to get  you started.
101 Disney Secrets And Tips: Ideas To Save You Money And Time – Here are a 101 Disney secrets and tips for planning your Disney trip, saving money on a Disney Resort, saving time at the theme parks, dining tips and more!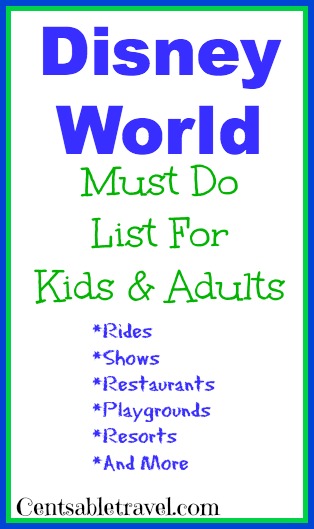 What to do at Disney World: Must Do Disney List for Kids – Are you wondering what to do at Disney World (rides, shows, restaurants, resorts and more)? Here is a must do Disney list for kids and adults!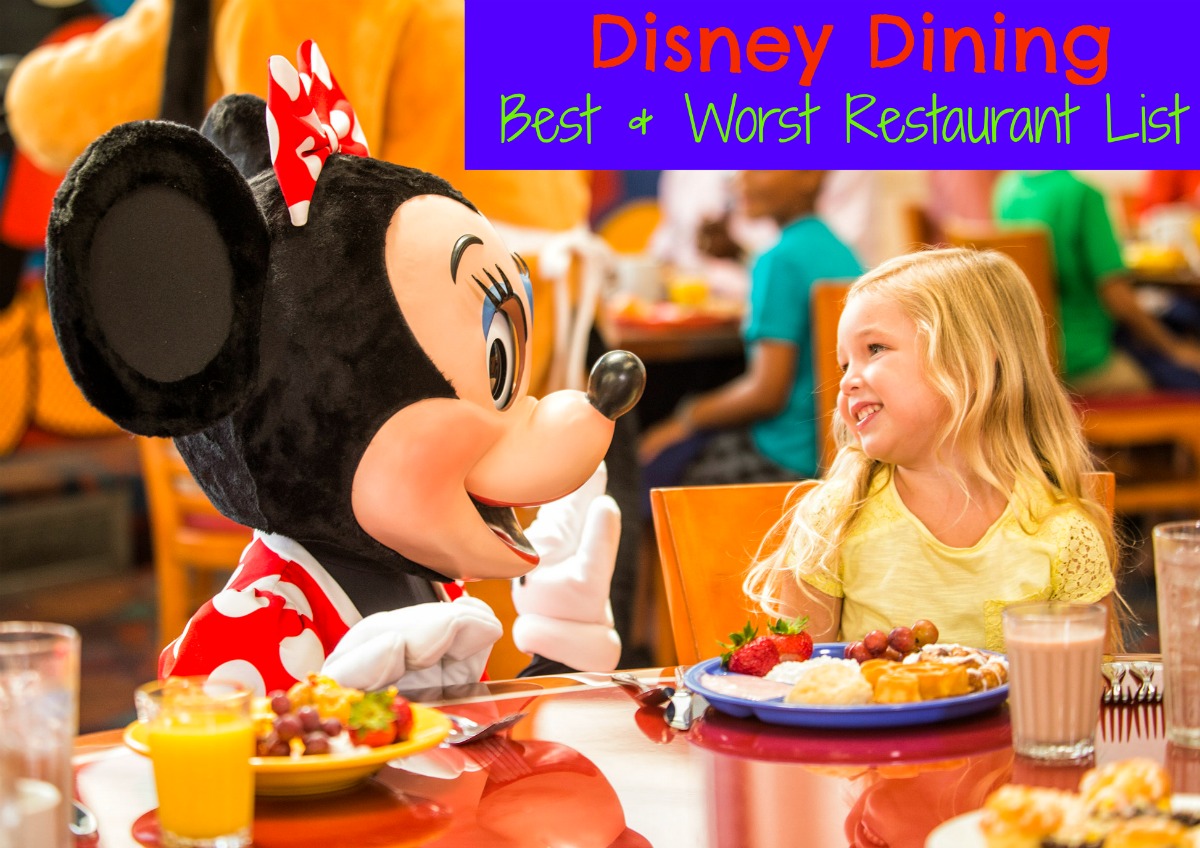 Disney Dining: Best And Worst Restaurant List – Here are some Disney Dining reviews to help you pick out what Disney restaurants your family will love! Find out what restaurants made our best and worst list!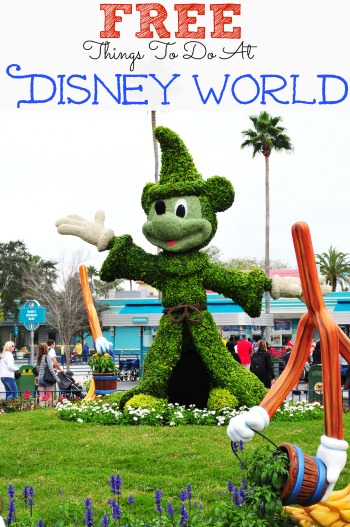 Free Things To Do At Disney World: Did you know that there are free things to do at Disney World? We have created a list of fun things to do at Disney World that will not cost you any money.
More Disney Tips:
Disney World Guide: Over 50 Disney Resources 
Check out this Disney World Guide we have put together for you with over 50 resources to help you plan your trip, save money, find a resort, save time at the theme parks and much more.
Disney Deluxe Resorts: How We Got 75% Off 
Do you want to stay at some of the Disney Deluxe Resorts without paying the Deluxe price? I have a secret to share with you….you can rent a Disney Timeshare at a fraction of the cost and stay at some of the top Disney Deluxe Resorts. We have rented points from someone in the Disney Vacation Club and stayed at the BoardWalk Villas for just $150 a night (regular price $580 a night – 75% off) and the Animal Kingdom Lodge for just $167 (regular price $355 a night – 53% off)!
Disney World Value Resort: Should You Stay At A Value Resort
Should you stay at a Disney World Value Resort? Save money at Pop Century Resort, All-Star (Sports, Music and Movies) and Art of Animation.
Touring Plans: How To Avoid Lines At Disney World 
Learning how to create touring plans can save you a ton of time! Recently we went to Disney during the peak Christmas season (one of the busiest times of the year) and didn't wait in line for more than 15 minutes during our entire trip! In this article we share secret Disney tips to creating a touring plan.
Disney World Pools: Top Disney Pools 
Here is a list of the top Disney World Pools. We researched all the Disney World Resort Pools to find the best view, slide, atmosphere, theme and more!
The Disney Dining Plan includes meals and snacks at over 100 select Walt Disney World Resort restaurants!
Disney Cruise Tips: Top Money Saving Tips 
We have some Disney Cruise tips to help you save money on your next cruise! Use these Disney Cruise secrets to plan the vacation of your dreams.
Here are some ideas to help you get ready. It is expensive to buy items at the park, so double check before you head out for Disney. Read more here.
Follow me on Facebook and  Pinterest and subscribe to my FREE daily newsletter!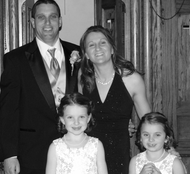 Chrissy is a stay-at-home mom with two girls from Missouri. Chrissy has helped thousands of subscribers save money without giving up "extras" like travel and entertainment. She shows how anyone can save thousands of dollars on cleaning supplies, toys, travel, groceries and more.