The Disney Cruise Line will leave you with a lifetime of memories.  A Disney Cruise provides something for all ages. It allows families to spend time together but also allows everyone to choose their own activities and meet up later.
Our Disney Cruise was the best family vacation that we have taken. It was a priceless vacation…I take that back you can put a price on it, a very high price! I was in sticker shock when I first checked out the Disney Cruise Line, but with lots of research I found tips to help us save money on a Disney Cruise.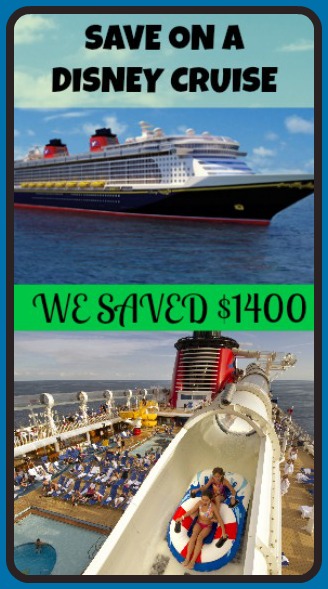 Planning your Disney Cruise:
Drive to your port – Disney has added several new port locations (New York, Texas and California).
Travel in the low season – Avoid cruising around holidays and when the kids are out of school in the summer. We moved our cruise up 4 weeks and saved $1400!
Book an inside cabin – Get the biggest bank for your buck by booking an inside cabin. We found that we were only in our room to change and sleep. You can also try to upgrade right before you board and you can get a discount if they have rooms available.
Sign up for their Free dvd/email – Get a heads up on discounts and specials (click on the image below to sign up for FREE offers).
Book early – Typically Disney cruise prices raise as you get closer to your cruise date. The inside cabins also are limited and go very quick!
Look around before you book – Get a quote from both Disney and a travel agent and see what they each have to offer. Often travel agents have the same price as Disney, but they offer an onboard credit. I heard that Disney may have inside cabins available even when the travel agent doesn't. We booked through Disney because they included park tickets and the travel agent didn't (both offered the same price).
Buy discount gift cards – Keep your eye out for discount Disney gift cards. My Grandma found us some discount gift cards at Sam's Club.  For every $100 Disney gift card we purchased we got an extra $10 Disney gift card!
Watch for specials – Disney will run specials on cruises that are new or they think they will have a hard time filling. Recently, Disney offered Kids Sail Free on certain cruises.
Use Reward Cards – Use a credit card that offers rewards to pay for your trip. Only do this tip if you are able to pay off the card right away!! Many credit cards have reward programs and Disney even has their own card.

Save Money Onboard the Disney Cruise Line:
Avoid money traps – Do a bit of research and find out what things are included in your cruise and what cost extra. Disney has so much to do that we had no problems avoiding the extra fees.
BYOB –  Did you know you can bring your own alcoholic drinks on board? Drinks are a pretty penny and can add up. Make a stop at the store before you board to save big. Make sure to pack your drinks in your carry on bags when you check in.
Watch were you get your drinks – Drinks like soft drink, coffee and tea are free with your meals and on certain parts of the ship. Make sure you find out were the FREE drinks are on the first day!
Make your list and check it twice – Make sure to make a list of what you will need because you will pay top dollar for anything you forgot. I didn't pack enough sunscreen and had to pay $15 on the ship for more (what are you going to do your on a ship in the middle of the ocean)!
FREE souvenirs – Did you know you can bring a pillow case from home and have the characters sign it for FREE? Just drop it off the first day at guest services and pick it up before you leave.
Bring your own souvenirs – You can also buy souvenirs before you go! I picked up some Disney pjs for just $5 before we left and gave them to the girls on vacation. I saw the same pjs for $20 at the Disney parks!!

Save Money on Excursions:
Do research and save – Don't assume the Disney Cruise Line is the only option when it comes to booking excursions. You can save big by doing a little research before you go and looking for FREE or cheaper excursions. Many times you can have the same experience with an outside company. Make sure to check out the company and read reviews before you book!
Castaway Cay is FREE – Many of the Disney cruises stop at their own private island called Castaway Cay. This excursion is FREE and includes food on the island.
Eat before and after – Your meals are already paid for so take advantage of this. Make sure to eat a big meal before you go and head back in time to eat dinner. Try eating small inexpensive items while your off the ship. You will have so many big meals during your trip, so now is the time to grab a cheap sandwich.
Pack a water bottle – Pack a water bottle and make sure to fill it up before you head off the ship!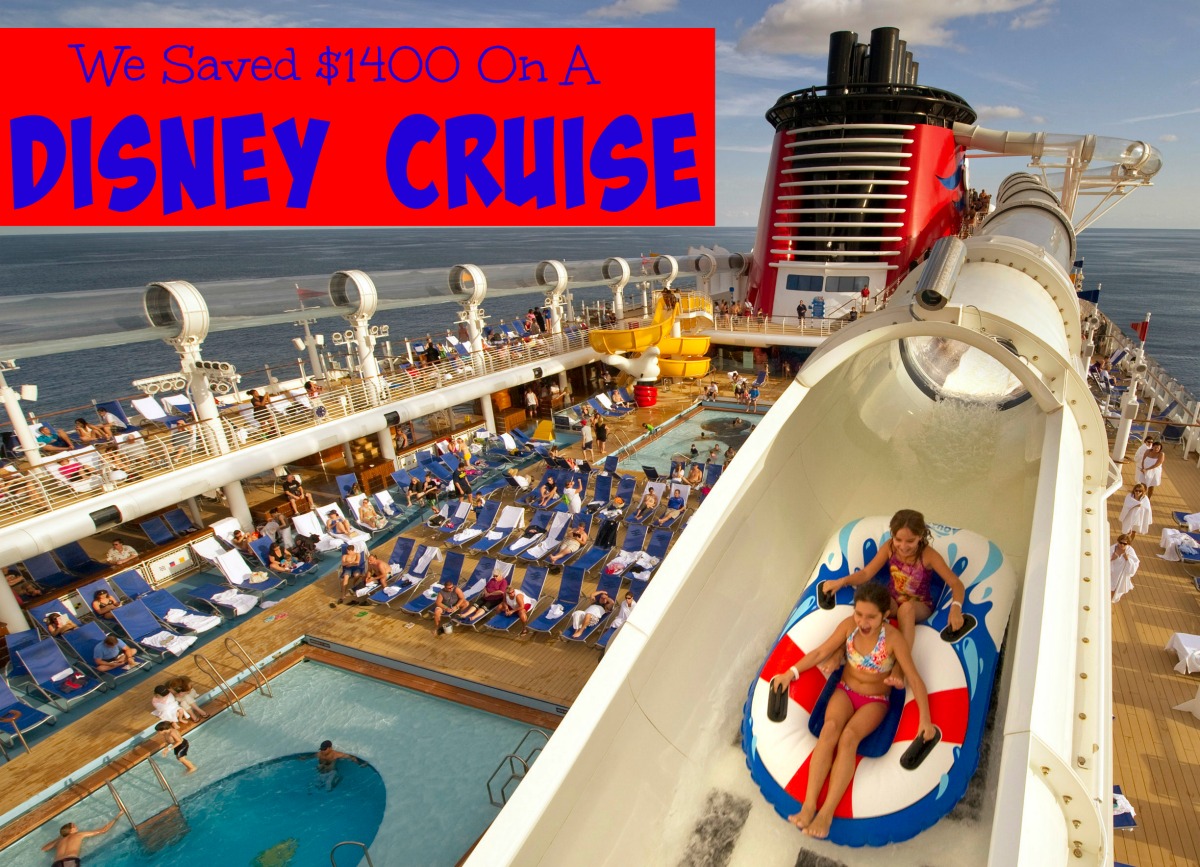 Pin It and Follow Me!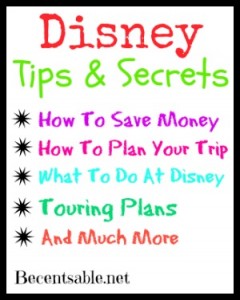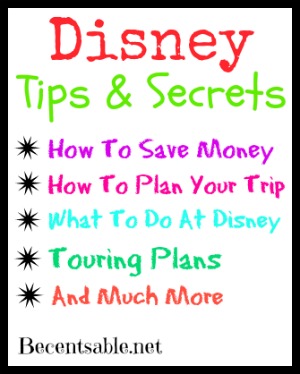 Are you dreaming of a Disney Vacation? Head over here to find some great articles with tons of Disney tips and secrets to help you plan your dream Disney vacation and stay on budget!
Follow me on Facebook and  Pinterest and subscribe to my FREE daily newsletter!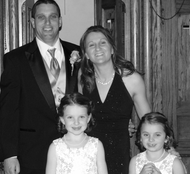 Chrissy is a stay-at-home mom with two girls from Missouri. Chrissy has helped thousands of subscribers save money without giving up "extras" like travel and entertainment. She shows how anyone can save thousands of dollars on cleaning supplies, toys, travel, groceries and more.