Did you know that there are free things to do at Disney World? We have created a list of fun things to do at Disney World that will not cost you any money.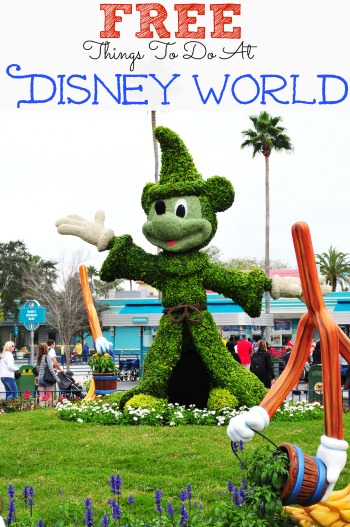 Free Things To Do At Disney World:
Visit a Disney Resort for FREE. Did you know that you can explore the Disney resorts for free and you don't need to be staying on Disney property. You can't swim in the pools, but you can still experience the magic of the resorts. Disney has many great resorts, but our two favorites for visiting are the Animal Kingdom Lodge and the BoardWalk.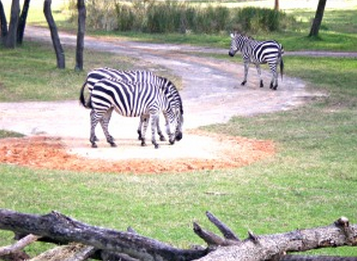 The Animal Kingdom Lodge is a great place to get away from the theme park stress and relax with the animals.  This resort is an African lodge-style resort amidst a 43-acre wildlife preserve. You will find thatched ceilings, large beams, hand-carved golden-tone furnishings and real African artifacts. Look out at the viewing areas to see Ankole Cattle, Bontebok, Eland, Zebra, Greater Kudu, Impala, Okapi, Red River Hog, Nyala, Reticulated Giraffe and much more!
Another great resort to check out is the BoardWalk. We loved walking around the BoardWalk area. Watching the street performers can be so much fun.
Explore Downtown Disney and do some window shopping. Downtown Disney has some fun interactive fountains and a large LEGO play area.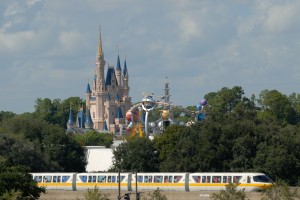 Ride the monorail or boat around Disney for free. Young and old will enjoy sightseeing around Disney property on a free monorail or boat ride. For a fun evening, we recommend walking around the BoardWalk and then hopping on the boat and touring the lake.
Do you want to see some fireworks without paying to get into the theme parks? For the best free view, take a walk along the beach at the Polynesian to watch the Wishes fireworks at the Magic Kingdom. Disney doesn't stop the public from going here but this could change. You can also catch a glimpse of the Epcot fireworks from the BoardWalk area.
The Electrical Water Pageant is another freebie that tours around the lake of the Magic Kingdom resorts. Find a spot at any of the resort beaches or boat docks to get a good view.
If your a Disney Resort guest, make sure to head over to the Wilderness Lodge for a free Chip 'n Dale campfire sing-along and classic Disney movie.
More Disney Freebies: 
Pack food and drinks to take to the theme parks! Did you know this would be on our list of free things to do at Disney World? Most people don't believe this Disney Secret! You can even bring a small cooler and get a locker. We prefer to pack sandwiches and food that we can just carry in our backpack. Make sure to also pack water bottles. If you don't like water you can bring Crystal light packs to add to your water! This may not make your list of fun things to do at Disney World but your wallet will thank you.
Order your FREE Disney Parks vacation planning DVD.

We showed this to the kids and it gave us a good idea of all the fun things to do at Disney World. If you are thinking of staying at a Disney World Resort, this DVD will provide information about the different lodging options. It also provides information for entertainment outside of the park.
Get a Disney World Free Dining Plan when you purchase a Disney package at select times of the year. The Disney Dining Plan includes meals and snacks at over 100 select Walt Disney World Resort restaurants!
Take your own pictures and skip the pricey photos that Disney takes! You can ask Cast Members to take pictures with your camera. To get the best pictures, ask the Disney PhotoPass photographers that are at the park entrances, main icons and at the meet 'n' greet locations. We got some great pictures this way!
Use this list of free things to do at Disney World to help lower your vacation bill! These are just a few of the free but fun things to do at Disney World that will not cost you any money!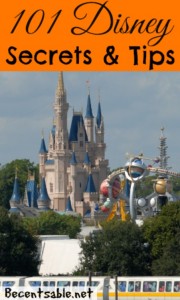 Looking for more free things to do at Disney World? Check out these 101 Disney Secrets and Tips! We show you fun things to do at Disney World on a budget. You can also head over here to read more great articles to help you plan your dream Disney vacation and stay on budget! Find out all the Disney secrets we used to go to Disney World for 9 days on a family vacation for only $1438 (hotel, plane, rental car, and park tickets).

Follow me on Facebook and Pinterest and subscribe to my FREE daily newsletter!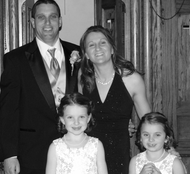 Chrissy is a stay-at-home mom with two girls from Missouri. Chrissy has helped thousands of subscribers save money without giving up "extras" like travel and entertainment. She shows how anyone can save thousands of dollars on cleaning supplies, toys, travel, groceries and more.